A Category B Water District, BIWAD is a giant in a little town, gaining prominence
The "Parangal-Pasasalamat" Award given to Binmaley Water District represented by its General Manager, Engineer Mariano V. Gonzalo, on September 27, 2018, is a testimony of exemplary leadership that garnered the Water District's past and present accomplishment in awards.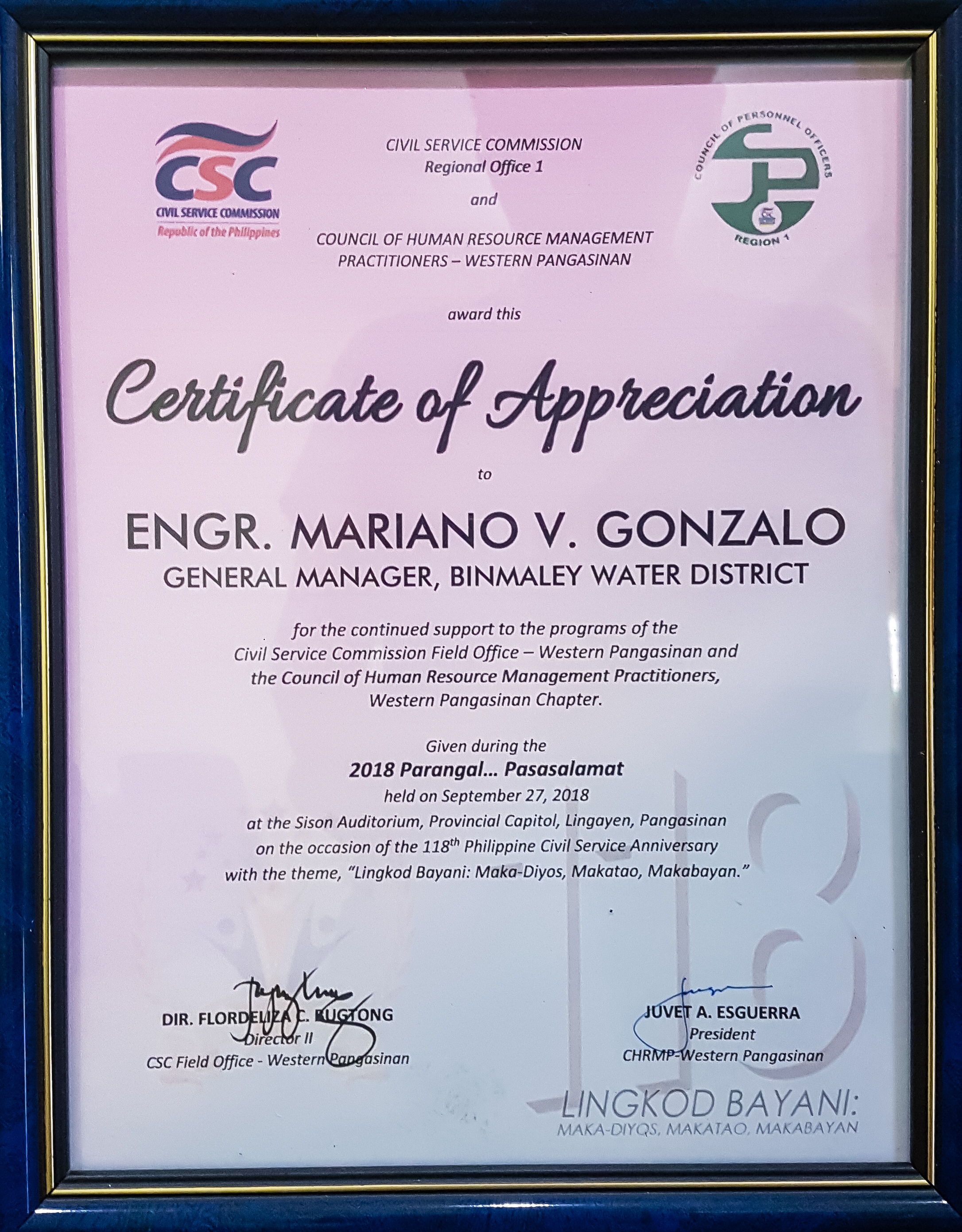 With humane spirit, the Water District has always shared and lent its resources to other water districts in their times of need, thus adjudged and bestowed the "BIG BROTHER" Award.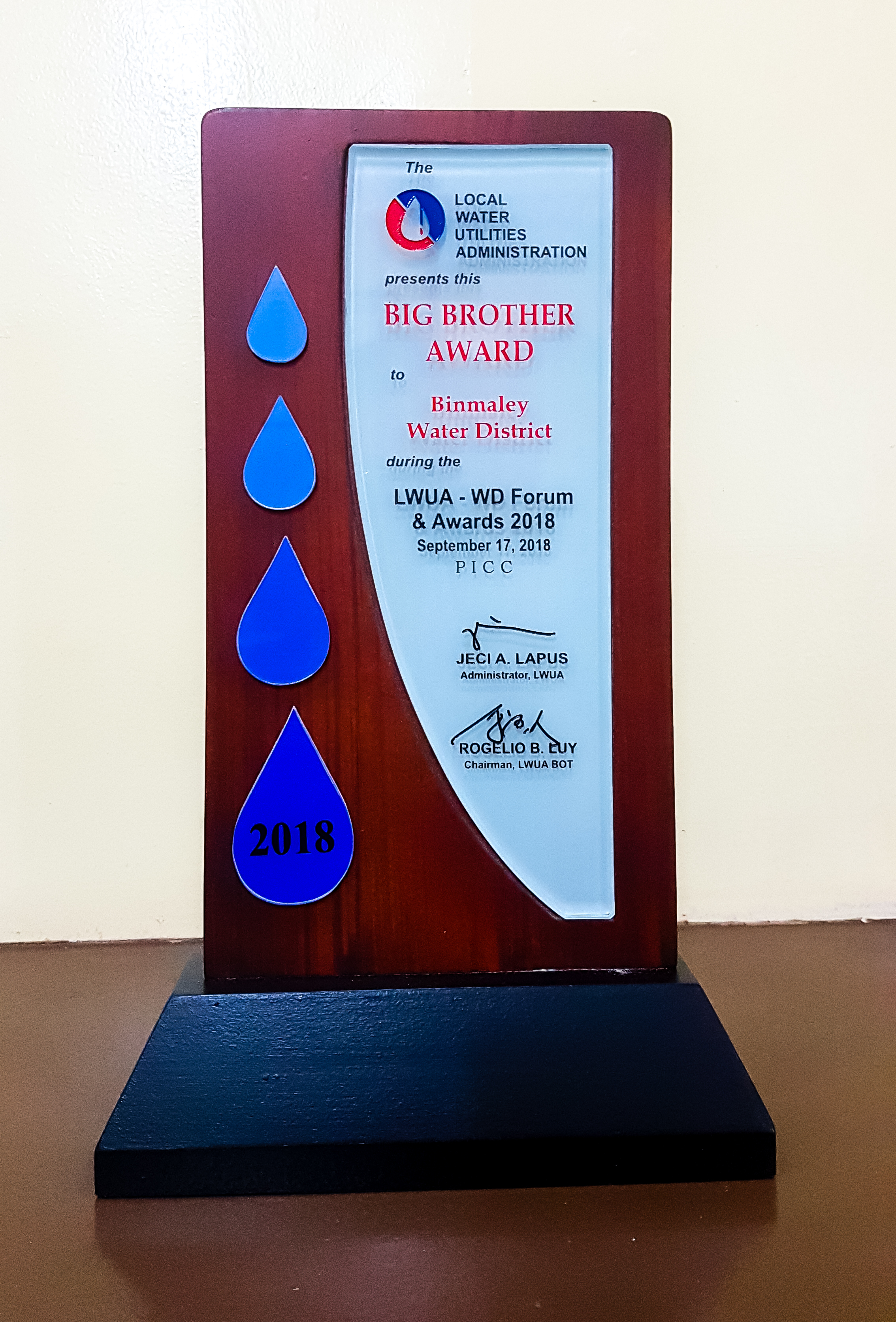 A consistent recipient of PBB (Performance-Based Bonus) since its implementation started to date, manifests the district's compliance to good governance requirements, a result of concerted efforts of the board of directors, agency head and staff.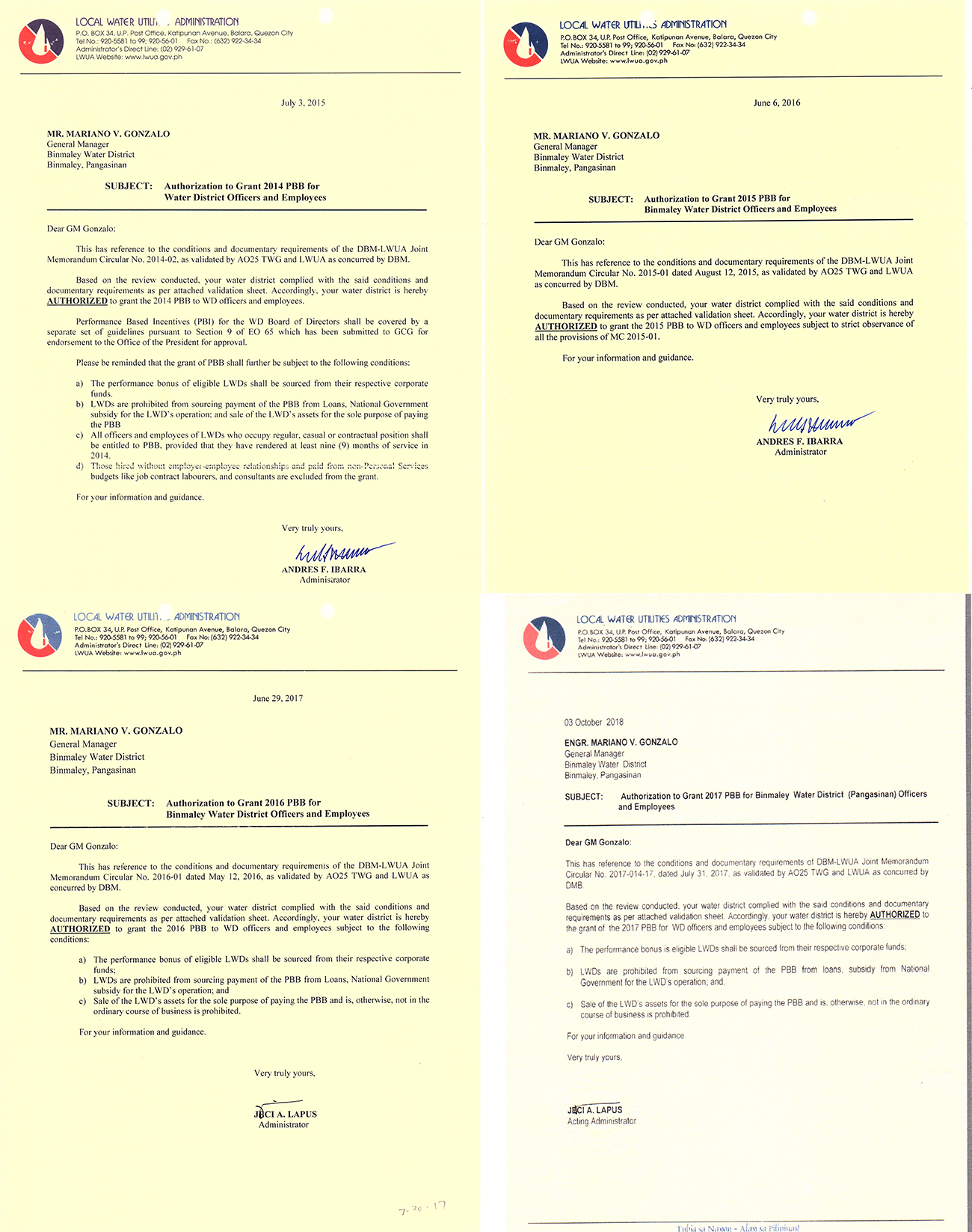 An awardee as Most Outstanding Water District since 1999 to 2004; it stands again as nominee of the same and aims to win the title this year.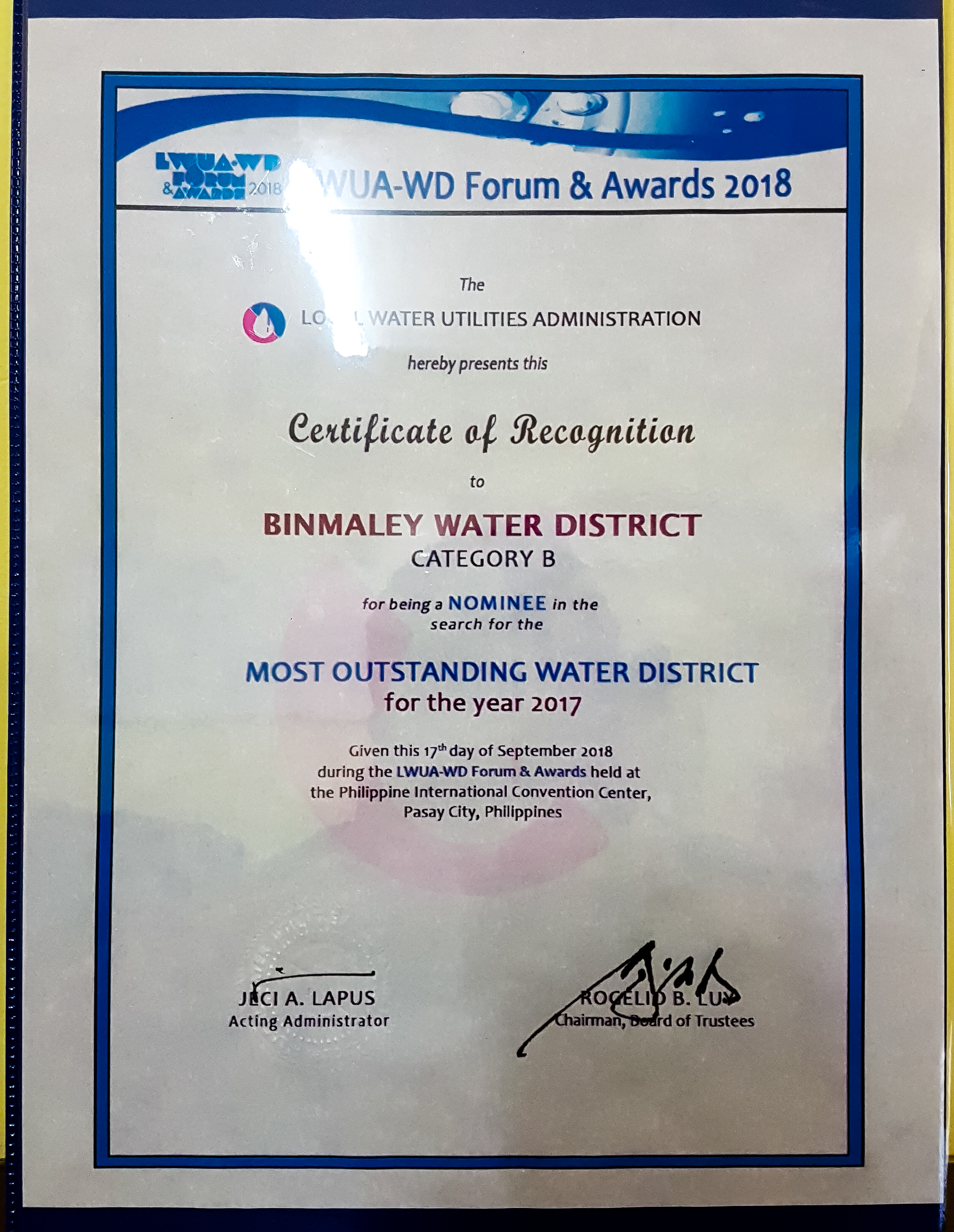 BIWAD continues its best performance for the consuming public in the years to come.